Look No Further If You Want Specialised & Professional Entertainment For Your Corporate Event, Gala Dinner, Road Show Or Product Launch…
"Packs Small, Plays Everywhere"
🇿🇦 🇳🇦 🇧🇼 🇿🇼 🇲🇿 🇿🇲 🇰🇪 🇳🇬 🇨🇩 🇸🇨 🇮🇳
Marcel Is An Experienced Traveller With Appearances Already In South Africa (countrywide), Namibia, Botswana, Zimbabwe, Mozambique, Zambia, Kenya, Uganda, Nigeria, DR Congo, Seychelles & India.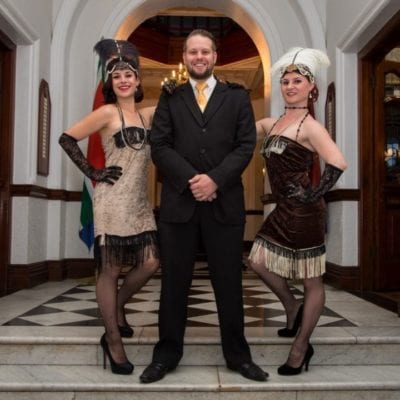 years of professional experience
hours of event performances
blue-chip corporate clients
With A Lifetime Of Experience As An Entertainer, Speaker & MC, MARCEL OUDEJANS Is Certain To Make You Feel Confident About The Inevitable Success Of Your Event.
Choose From These Versatile Performances:
Who Is Marcel Oudejans And Why Should You Work With Him?
Marcel Oudejans is a leading South African professional entertainer and speaker. With a rare combination of professionalism and humour, he is a specialist who knows how to make people laugh, communicates effectively and ensures your important association conference, gala dinner or special corporate event is fun, memorable, and adds value to the experience of your audience.
With two decades of experience in the hospitality and events industry, you'll benefit from his extensive experience, both on- and offstage. Marcel's powerful and captivating presentation techniques will leave your delegates and guests with fantastic indelible memories of you and your organisation!
"Where have I seen Marcel before?"
You may have seen Marcel during one of his multiple television appearances, your local reputable newspaper, international news website, performing at Cape Town Magic Club, or at one of the over 10 000 performances he has done in 20 years.

"The kind of consistent, professional, valuable & friendly service that you will love to work with."

Marcel had my team entranced from the first moment. Every single member was completely involved with his performance and you could have heard a pin drop in between huge outbursts of amazement and laughter. He truly is pure magic!
Thanks to Marcel for his interest and enthusiasm regarding our event. It was a pleasure to work with him leading up to the event as well as on the evening. He is approachable and does not place himself on a pedestal as some performers do and I really appreciated that.
Marcel Oudejans is no ordinary addition to a convention. A man of many incredible talents, Marcel will deliver a thought provoking keynote presentation. Marcel will entertain with his professional MC skills. Marcel will confuse you with magic. He will be the glue to your spectacular event.
Marcel did a truly stellar job of entertaining the staff within our business in a fun, informative and educational way. His command of a crowd is excellent and I would definitely recommend him to corporates wishing to engage their staff in an interesting and interactive manner.
Marcel is incredible. He joined us at our Birthday party bash and kept our entire team entertained and entranced for hours. I give him my highest recommendation! Book him. Right now. Best decision you can make.
As a result of using Marcel's presentation services, not only did I have an awesome entertainer, but also an MC, which cut my costs. Marcel is extremely well organised, and so helpful! His performance from an MC to Entertainer was seamless, and the crowd interaction so much fun! His show is fresh and very entertaining.
Marcel's Unique 'Golden Guarantee' Gives You Total Confidence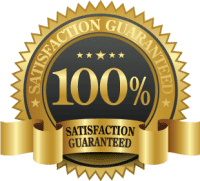 Because Marcel knows he will make an impact at your event, he's offering you a unique guarantee – if you aren't completely satisfied by the service or support you receive from Marcel, simply ask for a refund.
He makes this bold promise because throughout his professional career, no-one has ever asked for their money back. So you can feel completely confident that you'll get the results you want from your event.